You are here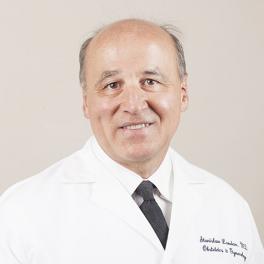 Stanislaw Landau MD, FACOG
Specialties: Obstetrics & Gynecology
Board Certified: Obstetrics & Gynecology
Languages: English
Overall Rating of Provider
---
General Info
Medical School/Degree: Wydzial Lekarski Medical Academy
Hospital Affiliations: Garnet Health Medical Center (ORMC), St. Anthony Community Hospital
Prior Experience: Community OB/GYN Associates, Warwick, NY
Residency: Obstetrics & Gynecology, New York Infirmary Beekman Downtown Hospital, New York, NY
Internship: Obstetrics & Gynecology, New York Infirmary Beekman Downtown Hospital, New York, NY
Year Joined: 2009
---
About Me
What made you want to become a health care provider or what is your earliest memory of wanting to be one?
My earliest memory of wanting to be a doctor was from a very young age. My father was a physician and I recall him taking care of his patients with such devotion and care. I strive to be half as good as he was.
What do you love most about your specialty? / Why did you choose your specialty?
Being an obstetrician/gynecologist can be very rewarding because you constantly help bring a new life into the world. A special bond is formed with patients, which lasts for years.
How do you connect with your patients?
The best way I believe to connect with patients is to make them feel comfortable and at ease. By using humor, I try to connect with them and make their visit not only informative, but as effortless as possible.
What are your interests outside of the office (hobbies, activities)?
First and foremost, I spend time with my wife and two children. I play squash, tennis, mountain bike and ski.
What is your advice for your patients?
I always advise my patients anything in moderation is good.
---