You are here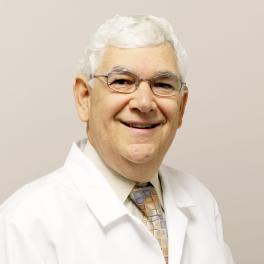 ---
General Info
Medical School/Degree: MD, New York Medical College, Valhalla, NY
Hospital Affiliations: Montefiore Nyack Hospital, Good Samaritan Hospital Medical Center
Prior Experience: HealthMed Plus, Suffern, NY
Residency: Internal Medicine, Lincoln Hospital, Bronx, NY
Internship: Internal Medicine, Lincoln Hospital, Bronx, NY
Undergraduate: Carnegie-Mellon University
Clinical Interests:
Treatment of acute medical problems and care of chronic conditions such as hypertension and diabetes. Travel medicine.
Year Joined: 2015
---
About Me
What made you want to become a health care provider or what is your earliest memory of wanting to be one?
Desire to become a physician began with my interest in understanding the human body and being able to improve an individual's health.
What do you love most about your specialty? / Why did you choose your specialty?
I chose Internal Medicine since it affords the broadest scope of knowledge. I most enjoy being able to explain to patients how better lifestyle choices will enable them to lead a healthier life.
How do you connect with your patients?
I best connect with my patients by being able to explain their medical condition(s) and teach them how to choose the healthiest outcomes.
What are your interests outside of the office (hobbies, activities)?
Swimming, skiing, reading and family
What is your advice for your patients?
Healthy lifestyle tips
---