You are here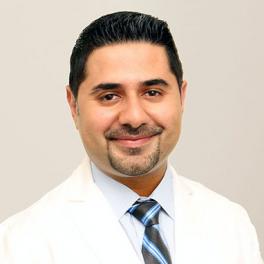 Suleman Bhana MD, FACR
Specialties: Rheumatology
Board Certified: Internal Medicine, Rheumatology
Languages: English
---
General Info
Medical School/Degree: Saint George's University
Hospital Affiliations: Garnet Health Medical Center (ORMC)
Prior Experience: Atlantic Health System/Overlook Medical Center, Summit , NJ
Residency: Internal Medicine, Stony Brook University Medical Center, Stony Brook, NY
Internship: Internal Medicine, Stony Brook University Medical Center, Stony Brook, NY
Fellowship: Rheumatology, Stony Brook University Medical Center, Stony Brook, NY
Undergraduate: Cornell University
Clinical Interests:
Rheumatoid Arthritis, Gout and Crystal Arthritis, Spondyloarthritis, Psoriatic Arthritis, and the rheumatic manifestations of Inflammatory Bowel Disease.
Year Joined: 2014
---
About Me
What made you want to become a health care provider or what is your earliest memory of wanting to be one?
My father is a physician, and my earliest memories were of him helping friends and family members that did not have access to care. Although I was never pushed into pursuing medicine, it was always the most logical choice to combine my interests in the biological sciences, technology, and social justice.
What do you love most about your specialty? / Why did you choose your specialty?
I love that Rheumatology is the true Dr. House specialty, considering Rheumatic disease can affect any organ system. It requires a deep knowledge of molecular biology, immunology, and pathophysiology to understand how diseases can affect the entire body. As much as the rate of breakthrough science excites and drives me in Rheumatology, I am also humbled that Rheumatology encourages one to keep an open mind between the traditional and natural/holistic worlds of medicine.
How do you connect with your patients?
The nature of Rheumatology is the management of chronic (and often incurable conditions) that can affect people over the long term. I do my best to secure the trust in the partnership formed between patients and a provider to implement a team effort to get a person back to a healthy and vibrant state. The most important skill I've learned to solidify that trust is to listen to what people say. In a specialty that uses many complex lab tests, the key still rests with what people tell me about their lives and health.
What are your interests outside of the office (hobbies, activities)?
As a self-described tech nerd, I have a very strong interest in medical and consumer technology and its effect on individuals and society. I'm active on social media and have established a biweekly Rheumatology podcast for medical professionals. Outside of that, I enjoy time with my wife, children, and family. I still find time to play my guitars as a hobby.
What is your advice for your patients?
I advise people to engage their condition as much as possible. Thihs can include education about their illness and treatments; involving family and friends for support; improving their diet, activity, and social habits; and becoming active in organizations or support groups related to their condition.
---