You are here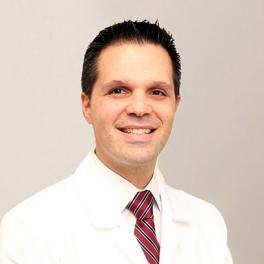 Themistoklis John Nissirios MD, FACC
Specialties: Cardiology
Board Certified: Internal Medicine, Cardiovascular Disease, Nuclear Cardiology, Echocardiography, RPVI, Level II Cardiac CTA
Languages: English, Greek
Overall Rating of Provider
---
General Info
Medical School/Degree: UMDNJ-Robert Wood Johnson Medical School, Camden, NJ
Hospital Affiliations: Garnet Health Medical Center – Catskills (CRMC), Montefiore St. Luke's Cornwall Hospital, Garnet Health Medical Center (ORMC), St. Anthony Community Hospital
Prior Experience: Orange Cardiology, PLLC, Goshen, NY
Residency: Internal Medicine, Montefiore Medical Center/Albert Einstein College of Medicine, Bronx, NY
Internship: Internal Medicine, Montefiore Medical Center/Albert Einstein College of Medicine, Bronx, NY
Fellowship: Cardiology, Cooper University Hospital/UMDNJ-RWJMS, Camden, NJ
Undergraduate: Rutgers, The State University of New Jersey, Newark, NJ
Clinical Interests:
Preventative Cardiology, Echocardiography, Nuclear Cardiology, Lipidology
Year Joined: 2015
---
About Me
What made you want to become a health care provider or what is your earliest memory of wanting to be one?
I grew up on a small island in Greece, called Karpathos, where access to medical care was, and still to this day, is quite limited. What left an impression on me the most, was seeing people losing their life due to heart attacks and other forms of disease, and doctors not being able to do anything about it. I made it a mission to learn everything I could about the disease process and most importantly, prevention.
What do you love most about your specialty? / Why did you choose your specialty?
I believe that cardiology is the most interesting specialty. The heart is a quite complex and simple organ at the same time. By taking care of it, people can live a long and healthy life.
How do you connect with your patients?
I believe the most important function of a medical professional is to listen to their patient. First and foremost, patients need to understand how the heart works. I try to break down unfamiliar concepts, to concepts that every patient can understand. All my patients play an active role in the decision making process.
What are your interests outside of the office (hobbies, activities)?
Spending time with my wife and two children; Sports, Traveling
What is your advice for your patients?
Respect your body and it will take care of you. Medicine alone is not enough to cure disease. Patients must be proactive. It is a lifestyle choice: A healthy diet and regular exercise goes a long away. Awareness is key.
---