You are here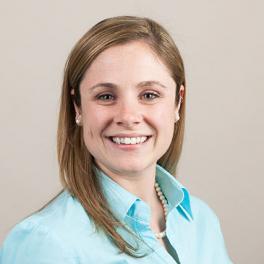 ---
General Info
Medical School/Degree: Doctorate of Physical Therapy - SUNY Update Medical University, Syracuse, NY
Prior Experience: Catskill Orange Orthopedics, Middletown, NY
Undergraduate: Biology - SUNY College of Geneseo, Geneseo, NY
Clinical Interests:
Orthopedics, sports injuries, post-surgical care; manual therapy
Year Joined: 2013
---
About Me
What made you want to become a health care provider or what is your earliest memory of wanting to be one?
I always knew I wanted to be a part of the healthcare field because I enjoy helping people. I chose PT specifically after shadowing several and knowing/seeing the benefits for a variety of different health issues.
What do you love most about your specialty? / Why did you choose your specialty?
The amount of time we spend with our patients compared to other healthcare fields. I enjoy seeing the progression/improvement from start to finish, knowing I was able to help improve his/her quality of life.
How do you connect with your patients?
Establishing rapport and finding common interests/topics to talk about. It enable me to understand my patients as a whole and not just his or her injury.
What are your interests outside of the office (hobbies, activities)?
Running, swimming, dancing and baking.
What is your advice for your patients?
The importance of a home exercise program and continuing stretches and exercises after physical therapy is complete.
---