You are here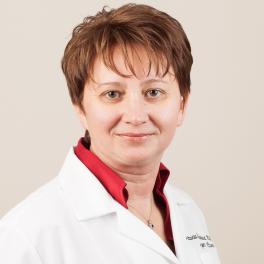 Victoria Gorelova PA-C
Specialties: Urgent Care
Board Certified: Physician Assistant
Languages: English, Russian
Overall Rating of Provider
---
General Info
Prior Experience: NYU Columbus Medical Institute, Rego Park, NY
Undergraduate: Touro College School of Health Sciences
Clinical Interests:
Musculoskeletal medicine
Year Joined: 2012
---
About Me
What made you want to become a health care provider or what is your earliest memory of wanting to be one?
There was no one particular reason I wanted to become a Physician Assistant. This was my earliest childhood dream.
What do you love most about your specialty? / Why did you choose your specialty?
You never know what to expect, but have to do your best regardless.
How do you connect with your patients?
Patience.
What are your interests outside of the office (hobbies, activities)?
Tennis, Opera
What is your advice for your patients?
Trust your doctor more than the internet.
---