You are here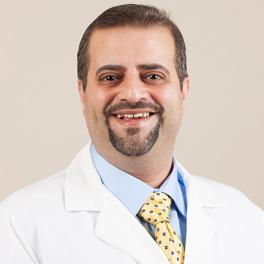 Overall Rating of Provider
---
General Info
Medical School/Degree: MD, Universidad Iberoamericana (UNIBE), Santo Domingo, Dominican Republic
Hospital Affiliations: St. Anthony Community Hospital, Montefiore St. Luke's Cornwall, Garnet Health Medical Center (ORMC)
Residency: Family Practice, New York Medical College/St. Joseph's Medical Center, Yonkers, NY
Undergraduate: Bachelor of Science, Marist College, Poughkeepsie, NY
Clinical Interests:
Pediatrics, adult care, geriatrics, drug and alcohol abuse
Year Joined: 2013
---
About Me
What made you want to become a health care provider or what is your earliest memory of wanting to be one?
My pediatrician, 7 years of age.
What do you love most about your specialty? / Why did you choose your specialty?
I love the family concept, the entire family being your patient
How do you connect with your patients?
With compassion, trying to figure out things we may have in common.
What are your interests outside of the office (hobbies, activities)?
My family, computers, driving
What is your advice for your patients?
Love yourself
---