You are here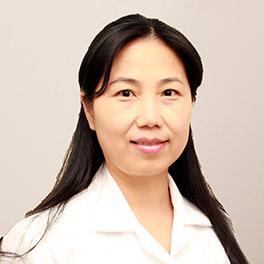 Xiangmin Peng MD
Specialties: Neurology
Board Certified: Neurology, Clinical Neurophysiology
Languages: English, Mandarin
Overall Rating of Provider
---
General Info
Medical School/Degree: MD, Fudan University Medical Center, Shanghai, China
Hospital Affiliations: Montefiore Nyack Hospital
Prior Experience: Department of Neurology, University of Michigan, Department of Neurology, University of Pittsburgh, PA
Residency: Adult Neurology, University of North Carolina at Chapel Hill, NC
Internship: Internal Medicine, University of North Carolina at Chapel Hill, NC
Fellowship: Neurophysiology, New York University, New York, NY
Clinical Interests:
Neurology, Neurophysiology
Year Joined: 2015
---
About Me
What made you want to become a health care provider or what is your earliest memory of wanting to be one?
I became a neurologist because I really enjoy taking care of people. My earliest memory of wanting to become a doctor was when I was six years old after spending time with my uncle, a family doctor, who had been taking care of my family.
What do you love most about your specialty? / Why did you choose your specialty?
Neurological diseases are very challenging and devastating. I find it very rewarding to treat patients with brain and nervous system disorders.
How do you connect with your patients?
I connect with patients through compassion, sympathy, care, and by being a good listener.
What are your interests outside of the office (hobbies, activities)?
I spend time with my daughter, husband, and friends. I enjoy cooking, singing, and gardening.
What is your advice for your patients?
Love yourself, and keep a healthy lifestyle.
---