You are here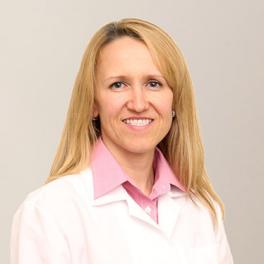 ---
General Info
Undergraduate: Mount Saint Mary College
Year Joined: 2008
---
About Me
What made you want to become a health care provider or what is your earliest memory of wanting to be one?
My earliest memory of wanting to become a healthcare provider was as a teenager, when I was introduced to science as a part of medicine and I realized that combining them together helps patients to have healthier lives. As a healthcare provider, I have the opportunity to be directly involved in making a difference in the lives of my patients. Being directly involved in initiating treatment plans and counseling on preventative services, gives me the ability to help my patients to get healthier.
What do you love most about your specialty? / Why did you choose your specialty?
I decided to be a family nurse practitioner, because every day I will have the opportunity to see different patients with different health needs. Patients who may have the same complaint may have different healthcare needs and will need a personalized approach and will need a different course of action to be helped. This means, that every day as a family nurse practitioner will encourage me to find more ways to enrich and improve healthy lifestyles of my patients.
How do you connect with your patients?
Spending extra time to communicate with patients is very important. I know, by listening and asking various questions will build mutual understanding, allowing patients to voice their concerns and direct to a better health outcome. I strive to know what is most important for my patients and what they want to achieve.
What are your interests outside of the office (hobbies, activities)?
Spending time with family, yoga, music and photography.
What is your advice for your patients?
Make the right healthy choices. Live an active life. Prevention is better than cure.
---