You are here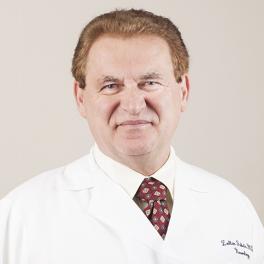 Zoltan Fekete MD, PhD
Specialties: Neurology
Board Certified: Neurology
Languages: Czech, English, Hungarian, Russian, Slovak, Spanish
Overall Rating of Provider
---
General Info
Medical School/Degree: MD, Universita P.J. Safarika, Košice, Slovakia
Hospital Affiliations: Montefiore St. Luke's Cornwall, St. Anthony Community Hospital, Garnet Health Medical Center (ORMC), Garnet Health Medical Center – Catskills (CRMC)
Residency: Neurology, Westchester Medical Center, Valhalla, NY
Internship: Internal Medicine, Metropolitan Hospital Center, New York, NY
Clinical Interests:
General Neurology, Migraines, Strokes, Lyme Disease, Neuropathy, Herniated Disc, Seizure Disorder, Dementia, Behavioral Neuroscience, Headaches, Anxiety; Multiple Sclerosis, NMO, Porphyria, Neck Pain, Back Pain, Headaches.
Year Joined: 2004
---
About Me
What made you want to become a health care provider or what is your earliest memory of wanting to be one?
I grew up in a doctor's office. My father's office was in our home, so from childhood, I knew I wanted to be a doctor.
What do you love most about your specialty? / Why did you choose your specialty?
My specialty influences a large number of people. Thanks to the advances in new medications and advancing diagnostic and therapeutic procedures available today, some offered right here at Crystal Run Healthcare, I have the ability to help increase the quality of life and medical outcome of my patients. This includes treating neurological disorders from the common migraine to complicated disorders such as a brain aneurysm.
How do you connect with your patients?
I connect with my patients by being passionate, understanding and taking a real interest in them. I like to find out what their hobbies or interests in life are; I also follow-up with a phone call and make myself available to them by letting all of my patients come to my office at any time if they have a problem.
What are your interests outside of the office (hobbies, activities)?
I enjoy fishing, hunting, wildlife preservation and listening to music.
What is your advice for your patients?
Whatever you do, do it in moderation and to the extent that it feels good. Don't overdo it.
---