You are here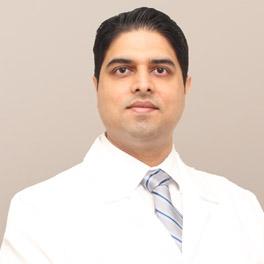 Abhishek Marballi MD
Specialties: Oncology, Hematology
Board Certified: Internal Medicine, Medical Oncology, Hematology
Languages: English, Russian, Hindi, Marathi, Konkani
---
General Info
Medical School/Degree: M.D. - Odessa State Medical University, Odessa, Ukraine
Hospital Affiliations: Orange Regional Medical Center, St. Luke's Cornwall Hospital, Nyack Hospital
Prior Experience: Baylor St. Luke's Medical Center, Houston, TX
Residency: Internal Medicine - NY Medical College at Westchester Medical Center, Valhalla, NY
Internship: Internal Medicine – New York Medical College at Westchester Medical Center, Valhalla, NY
Fellowship: Hematology and Oncology - Baylor College of Medicine, Houston, TX
Clinical Interests:
All Hematological and Oncological conditions with a special interest in Breast Cancer, Gastrointestinal Cancers and Lymphomas.
Year Joined: 2016
---
About Me
What made you want to become a health care provider or what is your earliest memory of wanting to be one?
The idea of healing people and curing diseases has always charmed me. My first source of inspiration was seeing my mother practice as a doctor. I realized that she embodies what I envision a physician to be: compassionate, respected, and knowledgeable. Since then I have always strived to emulate her, which is why I chose this career path.
What do you love most about your specialty? / Why did you choose your specialty?
This is a field where I can make a very positive contribution to my patient's health during a very difficult time. Being so dynamic and with new cutting edge therapies on the horizon, there is much to expect in this evolving field. The opportunity to implement these newer therapies and see it translate into improvement in quality of life and clinical outcomes is quite gratifying.
How do you connect with your patients?
Assure them that they are not alone in this journey and that I will be present and involved during every step.
What are your interests outside of the office (hobbies, activities)?
Hiking, swimming, and ping pong.
What is your advice for your patients?
Always communicate, share your feelings, ask questions and learn about your disease. Set goals unrelated to your illness, laugh every day and stay positive.
---