You are here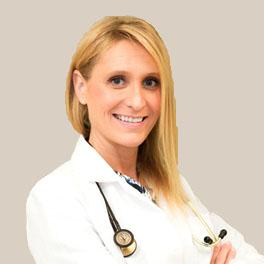 Overall Rating of Provider
---
General Info
Medical School/Degree: M.D. - St. George's University School of Medicine, Grenada, West Indies
Hospital Affiliations: Good Samaritan Hospital, Montefiore Nyack Hospital
Residency: Resident Physician, Pediatrics - SUNY Health & Science Center, Brooklyn, NY
Internship: Pediatrics, ACGME Program - SUNY Health & Science Center, Brooklyn, NY
Undergraduate: B.S. Psychology - Salem State College, Salem, MA
Graduate: M.S. Public Health - St. George's University School of Medicine, Grenada, West Indies
Clinical Interests:
Pediatrics, Obesity Prevention, Urgent Care, Nursery.
Year Joined: 2016
---
About Me
What made you want to become a health care provider or what is your earliest memory of wanting to be one?
When I was a little girl I would tell my parents I wanted to be a princess eye doctor. Over the years, I realized my interests included more than just the eye.
What do you love most about your specialty? / Why did you choose your specialty?
I love working with children, seeing them grow and develop. I appreciate their resilience and their ability to recover from illness and their endless energy and excitement.
How do you connect with your patients?
I believe it is important to involve the entire family in the care of a child. Parents, siblings and the patient all play roles in the well-being of a child. This increases trust and opens barriers to more open communication.
What are your interests outside of the office (hobbies, activities)?
I enjoy cooking and baking. I attend multiple types of workout classes - Pilates, cycling, cross fit, running. My husband and I have two dogs we enjoy playing with. Visiting with family is very important to me, also.
What is your advice for your patients?
Educate yourselves (to the parents) and feel free to contact me with questions or concerns. Also, a well-balanced diet and lifestyle with family support creates an incredible life.
Professional Memberships: Member of Rockland County Breastfeeding Coalition & Rockland County Immunization Coalition
Academic Appointments: Assistant Professor, Albert Einstein College of Medicine
---