You are here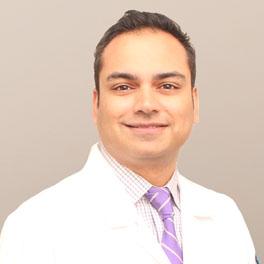 ---
General Info
Medical School/Degree: MD - University of Rochester School of Medicine and Dentistry, Rochester, NY
Hospital Affiliations: Nyack Hospital.
Residency: Orthopedic Surgery - Cleveland Clinic Foundation, Cleveland, OH
Fellowship: Hand Surgery - NYU - Hospital for Joint Disease, New York, NY; Shoulder Reconstructive Surgery - Mount Sinai Beth Israel Medical Center, New York, NY
Undergraduate: BA in Neuroscience - University of Pennsylvania, Philadelphia, PA
Graduate: PhD - University of Rochester School of Medicine, Rochester, NY
Clinical Interests:
Total shoulder replacement (routine and complex), reverse shoulder replacement, rotator cuff surgery, shoulder impingement, shoulder dislocations and instability, shoulder and collarbone fractures, carpal tunnel surgery, cubital tunnel surgery, hand/wrist fractures, tendonitis, Dupuytren's contracture.
Year Joined: 2017
---
About Me
What made you want to become a health care provider or what is your earliest memory of wanting to be one?
My earliest memory of wanting to be a doctor was from seeing my father work. He is a community dentist. He has a way of making his patients feel better regardless of whether or not they have an illness or a problem. He listens, tells jokes, and makes his patients feel at home on the dental chair. After their visit, they walk away feeling like at least one person that day paused and listened to them. This is the type of provider I aspire to be.
What do you love most about your specialty? / Why did you choose your specialty?
I love the smile on a patient's face when they come into the office feeling better. That's what I live for. Orthopedics offers that. I cannot think of any other specialty that is geared to identify and solve problems and get tangible results.
How do you connect with your patients?
I take a little bit of extra time with each patient to actually listen to my patients. I treat them like I would a relative or my own mother or father.
What are your interests outside of the office (hobbies, activities)?
Hiking, traveling, outdoor activities, skiing, professional sports.
What is your advice for your patients?
Be proactive. Do everything you can for your health, and your health will give you so much more in return.
---