You are here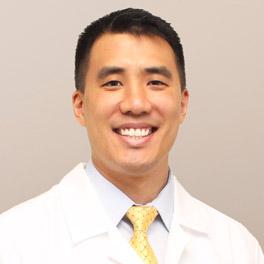 ---
General Info
Medical School/Degree: MD - University of Virginia, Charlottesville, VA
Hospital Affiliations: Garnet Health Medical Center (ORMC), St. Anthony Community Hospital
Residency: Orthopedic Surgery - Atlanta Medical Center, Atlanta, GA
Internship: Orthopedic Surgery - Atlanta Medical Center, Atlanta, GA
Fellowship: Foot & Ankle Surgery - Baylor University Medical Center, Dallas, TX
Undergraduate: BS Biomedical Engineering - Johns Hopkins University, Baltimore, MD
Clinical Interests:
Foot and ankle surgery, Arthritic Conditions, Complex Deformity Reconstruction, Ankle Arthroscopy, Forefoot Pain, Sports Medicine, Trauma
Professional Affiliations: American Academy of Orthopaedic Surgeons (AAOS), American Orthopaedic Foot & Ankle Society (AOFAS)
Publications:
Chao J, Pao AW. Restorative Tissue Transplantation Options for Osteochondral Lesions of the Talus. Orthopedic Clinics of N. America. 2017 Jul; 48(3):371-383.
D'Apuzzo MR, Pao AW, Novicoff WM, Browne JA. Age as an independent risk factor for postoperative morbidity and mortality after total joint arthroplasty in patients 90 years of age or older. Journal of Arthroplasty. 2014 Mar; 29(3):477-80.
Brodsky JW, Jaffe DE, Pao AW, Vier DD, Taniguchi A, Daoud Y, Coleman S, Scott D. Long-term functional results of Total Ankle Arthroplasty in Stiff Ankles. Foot & Ankle International. 2021 Feb 8. Online.
Year Joined: 2019
---
About Me
What made you want to become a health care provider or what is your earliest memory of wanting to be one?
Like many others, I was initially drawn to medicine because of a desire to help others. It was in medical school that I discovered exactly what this meant. I was attracted to orthopedic surgery because it allowed me to use my hands in order to assist people to get back to doing what they loved to do. It is a joy to be able to meet a wide variety of patients and to work with each of them to restore their overall function and wellbeing and in turn, improving their quality of life.
What do you love most about your specialty? / Why did you choose your specialty?
The foot & ankle impacts the entire overall function of the human body. For me, it is the most interesting specialty in orthopedics, as there are a lot of intricacies and biomechanical considerations when making treatment decisions. I was driven to pursue a career in foot & ankle after multiple injuries from playing basketball. I underwent foot surgery when I was in medical school and it had a tremendous impact on my desire to treat patients with similar injuries.
How do you connect with your patients?
I work hard to involve patients in their own treatment decisions and plan of care. I also strive to make sure patients understand the information I am trying to convey to them. I also draw from my own prior experience being a surgical patient and the valuable lessons that I learned from that time in my life.
What are your interests outside of the office (hobbies, activities)?
Spending time with my family, playing basketball, watching sports/ live music, traveling
What is your advice for your patients?
There are usually multiple ways to treat a lot of injuries and conditions. Each patient has different goals and expectations, and I really take these into account when formulating a treatment plan.
---