You are here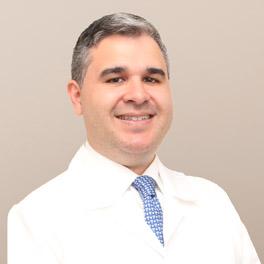 Anthony L. Rios MD, RPVI
Specialties: Vascular Surgery, Vein Center
Board Certified: General Surgery, Vascular Surgery
Languages: English
---
General Info
Medical School/Degree: Doctor of Medicine - Tufts University School of Medicine, Boston, MA
Hospital Affiliations: Orange Regional Medical Center, St. Anthony Hospital, Catskill Regional Medical Center.
Residency: General Surgery - North Shore-Long Island Jewish Health System, Hofstra University School of Medicine, Manhasset, NY;
Internship: Surgery - Beth Israel Deaconess Medical Center, Harvard Medical School, Boston, MA
Fellowship: Vascular Surgery - Baylor University Medical Center, Dallas, TX
Undergraduate: Bachelor of Science, Biology - Tufts University, Medford, MA
Clinical Interests:
Amputations, Angioplasty, Aortic Aneurysm Surgery, Carotid Artery Endarterectomy and Stenting, Renal Artery Blockage, Thoracic Aneurysm Surgery, Varicose Veins, Peripheral Angioplasty and Stents, Peripheral Arterial Disease, Foot/Leg Ulcers, Minimally Invasive Surgery, Dialysis Access, First Rib Resection, Endovascular Surgery.
Year Joined: 2017
---
About Me
What made you want to become a health care provider or what is your earliest memory of wanting to be one?
I had an amazing pediatrician. He had a calming presence and he always sat down and listened. Even in this era of ever-changing technology, nothing can replace the human interaction of a patient with their doctor. Healing begins when a patient feels their concerns are truly heard and understood.
What do you love most about your specialty? / Why did you choose your specialty?
Vascular surgery is a vibrant specialty rooted in technically advanced surgical skills. It is an exciting time to be a vascular surgeon. Vascular surgeons are innovators and adopters of new technology and we always seek a minimally invasive alternative to the traditional open surgery. Endovascular, or minimally invasive vascular surgery is the new frontier. Some major surgeries, previously done with large incisions, are now done with very tiny incisions giving some patients the opportunity to leave the hospital the same day.
How do you connect with your patients?
First impressions are very important. Your experience starts with the person who schedules your appointment. We work as a team to make your experience as stress-free as possible from your interaction with our receptionist and medical assistant to your experience with the doctor or physician's assistant. Visiting the doctor can cause anxiety, especially when the question is "do I need surgery?" I am here to listen and address all of your concerns. Nobody should ever leave this office feeling unsure.
What are your interests outside of the office (hobbies, activities)?
I love spending time with my family. We love being outdoors, visiting farm stands and exploring the many small towns in New York. We also enjoy concerts, visiting museums and enjoying the many cultural institutions New York has to offer. I enjoy playing the piano and cello and years ago I performed at Carnegie Hall.
What is your advice for your patients?
First, I am here to get you through this. Second, it's never too late to improve your health. I understand it's sometimes hard to make changes but it is worth the effort!
---