You are here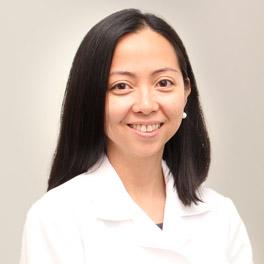 April Angelique Lucero MD
Specialties: Family Practice, Primary Care
Board Certified: Family Medicine
Languages: English, Tagalog, Bisaya
Overall Rating of Provider
---
General Info
Medical School/Degree: M.D. - Cebu Institute of Medicine, Philippines
Hospital Affiliations: Good Samaritan Hospital, Montefiore Nyack Hospital
Prior Experience: Resident Physician, Family Medicine - Saint Joseph's Medical Center, Yonkers, NY
Residency: Internal Medicine - Perpetual Succour Hospital, Cebu City, Philippines
Graduate: BS M.T. - Velez College, Cebu City, Philippines
Clinical Interests:
Adult Medicine.
Year Joined: 2016
---
About Me
What made you want to become a health care provider or what is your earliest memory of wanting to be one?
At an early age of 14, when my grandfather was diagnosed with cancer, I saw and experienced how the attending who was taking care of him treated him as though he was his family. They made me realize it would be a privilege helping other people and treating them like family.
What do you love most about your specialty? / Why did you choose your specialty?
Family Medicine caters to a diverse population. I like the idea that taking care of patients as a whole person, not just focusing on a specific system, is what other specialties do.
How do you connect with your patients?
By being available to my patients and taking time to get to know them and their family. It is important to them that care goes beyond just the patient, but his/her well-being and the factors around it, also.
What are your interests outside of the office (hobbies, activities)?
Being with family and traveling. We love to go to places we have never been. It is rewarding to have the type of memories with family rather than spending on material items.
What is your advice for your patients?
I tell them to be vigilant with their health and lifestyle. I offer them resources they might find interesting that would help their overall well-being - like community exercise programs of activities that would promote welfare.
---