You are here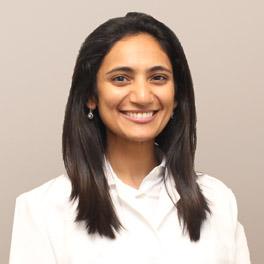 Archana Durga Narla MD
Specialties: Endocrinology
Board Certified: Internal Medicine, Endocrinology, Diabetes & Metabolism
Languages: English
---
General Info
Medical School/Degree: MD, Medical University of South Carolina, Charleston, SC
Hospital Affiliations: Montefiore Nyack Hospital
Residency: Internal Medicine, University of Kentucky, Lexington, KY
Internship: Internal Medicine, University of Kentucky, Lexington, KY
Fellowship: Endocrinology, Diabetes and Metabolism, University of Kentucky, Lexington, KY
Undergraduate: BS, Biology, University of Richmond, Richmond, VA
Clinical Interests:
Diabetes, Thyroid
Year Joined: 2018
---
About Me
What made you want to become a health care provider or what is your earliest memory of wanting to be one?
My earliest memories of medicine come from riding in the car with my parents, who are both physicians, and hearing them discuss clinical cases. While I couldn't understand all the details at the time, it definitely caught my interest and lead me to eventually pursue a career in medicine.
What do you love most about your specialty? / Why did you choose your specialty?
The field of endocrinology reminds me of a puzzle (which I enjoy completing). Each gland in the body makes its hormones, a specific piece of the human body puzzle. I like that if something is wrong with one of the endocrine glands in the body, then there is a way to methodically investigate the cause of the hormone imbalance, which is preventing the puzzle from being whole.
How do you connect with your patients?
I do my best to actively listen.
What are your interests outside of the office (hobbies, activities)?
I enjoy spending my free time working out/lifting weights, reading, completing jigsaw puzzles and bowling.
What is your advice for your patients?
Please ask me questions! I want you to feel well informed about your health and plan of care.
---