You are here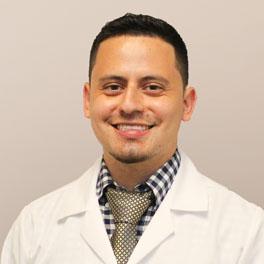 Ariel D. Chasipanta PA
Specialties: Urgent Care
Board Certified: Physician Assistant
Languages: English & Spanish
---
General Info
Undergraduate: BS Biology - SUNY Plattsburgh, Plattsburgh, NY
Graduate: MS Physician Assistant - CUNY School of Medicine, New York, NY
Clinical Interests:
Emergency medicine
Year Joined: 2020
---
About Me
What made you want to become a health care provider or what is your earliest memory of wanting to be one?
When I became sick as a child, I realized how vulnerable the human body can be and decided that I want to help those when their health becomes compromised. I also wanted to give back to the latino community through medicine.
What do you love most about your specialty? / Why did you choose your specialty?
I really enjoy working with my hands and working in a fast paced environment that requires making decisions right away. I also love the variability of urgent care because you never know what each day will bring.
How do you connect with your patients?
By being compassionate and honest with them. It is important to recognize a patient's concerns and address them appropriately while also choosing the right medical intervention. It is also important to know your patient on a personal basis and respect their wishes and beliefs.
What are your interests outside of the office (hobbies, activities)?
Spending time with friends and family. Soccer and boxing as well.
What is your advice for your patients?
Trust your provider and do not be afraid to ask them any questions you have.
---