You are here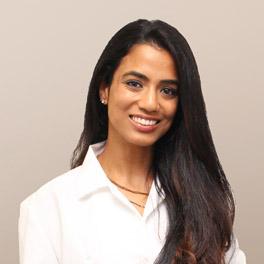 Bhakti Shah MD
Specialties: Rheumatology
Board Certified: Internal Medicine, Rheumatology
Languages: English, Hindi, Gujarati, Spanish
---
General Info
Medical School/Degree: MD - SUNY Downstate College of Medicine, Brooklyn, NY
Hospital Affiliations: Garnet Health Medical Center
Residency: Internal Medicine, Northwell-Hofstra School of Medicine, North Shore LIJ, Manhasset NY
Internship: Northwell-Hofstra School of Medicine, North Shore LIJ, Manhasset NY
Fellowship: Rheumatology, Northwell-Hofstra School of Medicine, North Shore LIJ, Manhasset NY
Undergraduate: BS - New Jersey Institute of Technology, Newark, NJ
Clinical Interests:
Systemic Lupus Erythematosus, Rheumatoid Arthritis, Sjogren's Disease, and Scleroderma
Year Joined: 2019
---
About Me
What made you want to become a health care provider or what is your earliest memory of wanting to be one?
I truly cannot remember a time when I didn't want to be a doctor. My childhood dream was to become a physician and it was primarily driven by my passion for science and helping others. As I progressed through my schooling and learned more about the various facets of medicine, it was evident that pursuing medicine was my calling.
What do you love most about your specialty? / Why did you choose your specialty?
Rheumatology is a relatively young field in internal medicine, meaning there is constant growth and expansion. There are new treatments, new mechanisms of disease, new technologies that are being studied and understood on a daily basis. I particularly love the diagnostic challenge and the systemic nature of rheumatic disease. As nearly every organ system can be involved with rheumatic disease, a rheumatologist must have a deep understanding of the pathology and complexity of these processes and think outside of the box to consider all of the possibilities that can be impacting their patients. This field of medicine is not only cognitively stimulating and gratifying, but it has given me the honor of being able to partake in the lives of so many wonderful people.
How do you connect with your patients?
The long-term relationships that are developed in a rheumatologist-patient relationship are quite meaningful to me. I do my best to treat each patient as a person, not just treat their disease. I educate my patients about their diagnosis and their treatments so we can work together to manage their conditions. Rheumatic disease affects patients physically, along with mentally and emotionally so I try to take a holistic approach to understand all of these aspects of a patient's life to give them the best care they deserve.
What are your interests outside of the office (hobbies, activities)?
I enjoy yoga and fitness, which I make time for regularly. I immerse myself in the cultures and beauty around the world through travels as well. Most importantly, I enjoy spending time with my husband, family and friends.
What is your advice for your patients?
I would advise my patients to always be their greatest advocate. Don't be afraid to ask questions and tell your doctors what exactly is going on. Be proactive and remember to not let a disease define you. Rheumatic diseases can be managed and treated well with proper communication with your doctors and other care providers.
---