You are here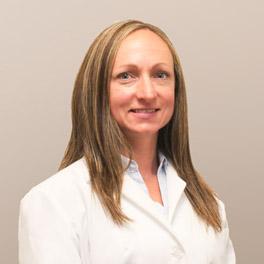 ---
General Info
Prior Experience: Orange Regional Medical Center, Catskill Orange Orthopedics
Undergraduate: BS Physical Therapy - SUNY Upstate Medical University, Syacuse, NY
Graduate: MS Physical Therapy - SUNY Upstate Medical University, Syacuse, NY
Clinical Interests:
Orthopedics, Sports Medicine
Year Joined: 2019
---
About Me
What made you want to become a health care provider or what is your earliest memory of wanting to be one?
When I was in high school, I injured my ankle and needed to do physical therapy. That experience made me realize that I wanted to pursue this career.
What do you love most about your specialty? / Why did you choose your specialty?
I love helping people and seeing them reach their goals.
How do you connect with your patients?
I like to learn about who my patients are outside of physical therapy and what is importnat to them.
What are your interests outside of the office (hobbies, activities)?
Camping, boating, and hiking.
What is your advice for your patients?
The road to recovery has peaks and valleys.
---