You are here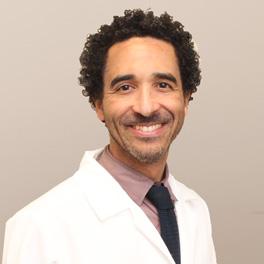 Carlos A. Charles MD
Specialties: Dermatology
Board Certified: Dermatology
Languages: English & Spanish
---
General Info
Medical School/Degree: MD - Weill Cornell Medical College, New York, NY
Residency: Dermatology - University of Miami Miller School of Medicine, Miami, FL
Internship: Internal Medicine - New York Presbyterian Hospital, New York, NY
Fellowship: Pigmented Lesions Research Fellowship - Memorial Sloan Kettering Cancer Center, New York, NY
Undergraduate: BS Neurobiological Sciences - University of Florida, Gainesville, FL
Clinical Interests:
Medical Dermatology, Skin of Color
Year Joined: 2019
---
About Me
What made you want to become a health care provider or what is your earliest memory of wanting to be one?
Medicine has been in my life since the beginning. Both my paternal grandfather and father are physicians, so they clearly had a tremendous influence on me throughout my young life. My earliest memory of wanting to be a doctor goes back to my senior year of high school after my first anatomy and physiology class. My interest in the life sciences along with my passion for helping others and for making a direct positive impact on society all brought me to the profession of medicine.
What do you love most about your specialty? / Why did you choose your specialty?
Dermatology allows one to make diagnoses and perform office based procedures that can have life-saving ramifications in a matter of minutes.
How do you connect with your patients?
Patients are oftentimes looking for someone that will listen to their concerns and is willing to work to make them better. That's my goal with every patient interaction.
What are your interests outside of the office (hobbies, activities)?
I most enjoy and value spending time with my wife and daughter, hiking as well as running as often as possible.
What is your advice for your patients?
The one thing that I find myself saying more than anything to my patients is encouraging them to wear a broad spectrum sunscreen as part of their daily routine and to practice responsible sun safe habits.
---