You are here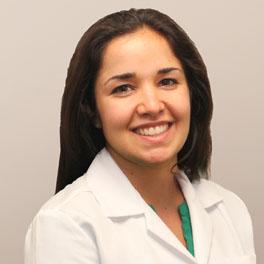 Carly M. Jobson PA-C
Specialties: Urgent Care
Board Certified: Physician Assistant
Languages: English
---
General Info
Undergraduate: BS, Biochemistry, SUNY New Paltz, New Paltz, NY
Graduate: MS, Physician Assistant Studies, Marist College, Poughkeepsie, NY
Clinical Interests:
Urgent Care, Emergency Medicine
Year Joined: 2020
---
About Me
What made you want to become a health care provider or what is your earliest memory of wanting to be one?
Even from a young age, I always knew that I was going to be in the healthcare field, but I never knew exactly what I wanted to do. In college I became an EMT in my hometown "just for fun" and wound up absolutely loving it! I loved the adrenaline rush that came with working in EMS, but I always missed not being able to follow my patients long-term. Going to PA school was the perfect segue into the professional healthcare world for me and I continue to love it more and more every day!
What do you love most about your specialty? / Why did you choose your specialty?
Fortunately (and unfortunately) for me, I like all aspects of medicine, so picking just one specialty was definitely hard. I love the urgent care setting because I love the spontaneity of it, I get to see a whole variety of medicine, I continue to be challenged every day, and I get to make a difference in so many people's lives in a lot of different ways.
How do you connect with your patients?
I really value the time that I can spend with my patients, and try to get to know them to the best of my ability even if my time with them is short. I honor the fact that they chose to come to our office for treatment, and with that I highly value their trust. I fully believe that being a good listener is a key part to being a good healthcare provider.
What are your interests outside of the office (hobbies, activities)?
Having had grown up in the Hudson Valley myself, I have always loved being outside and being active. I get bored very easily, so I am always doing something! I also love spending time with family or relaxing with a good crossword puzzle and some coffee.
What is your advice for your patients?
The healthcare world tends to be so centered around medications and drug therapy, and we tend to overlook the power of what food has on us and everything we put into our bodies as well as physical activity. Even making small changes can go very far in someones life to achieve better health. I always try to give my best advice to patients regarding eating and exercise habits and to serve as a positive influencer in that regard.
---