You are here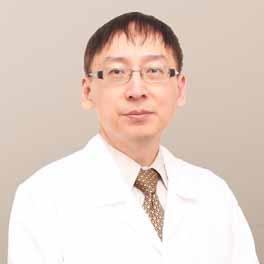 Charles C. Kwak MD
Specialties: Dermatology
Board Certified: Dermatology
Languages: English, Korean, Spanish
---
General Info
Medical School/Degree: S.U.N.Y Upstate Medical Center, Syracuse, NY
Residency: Dermatology - S.U.N.Y Downstate Medical Center, Brooklyn, NY (Resident and Chief Resident)
Internship: Internal Medicine - Winthrop University Hospital, Mineola, NY
Undergraduate: Harvard University, Cambridge, MA
Clinical Interests:
Dermatology and dermatologic surgery, including but not limited to acne, eczema, psoriasis, skin cancer diagnosis and treatment.
---
About Me
What made you want to become a health care provider or what is your earliest memory of wanting to be one?
In 3rd grade of elementary school, I recall visiting my father's waiting room when he practiced as the community's pediatrician in Cheboygan, MI. Seeing the appreciative faces of the patients parents, as he attended to the illnesses of their children, inspired me to continue in his footsteps as a medical doctor.
What do you love most about your specialty? / Why did you choose your specialty?
Never a day goes by that I do not feel profoundly fortunate to practice in a medical specialty that I thoroughly enjoy - dermatology. Dermatology combines the thinking processes of internal medicine with the procedural aspects of surgery. I enjoy using my brain to arrive at a diagnosis, and using my hands in the therapeutic intervention, when needed.
How do you connect with your patients?
I firmly believe that a doctor-patient relationship is a partnership and commitment, an ongoing work in progress. I advise and treat my patients as I would members of my family -- I constantly ask myself, "What would I do if this patient were my parent/sibling/child?"
What are your interests outside of the office (hobbies, activities)?
I enjoy the cultural diversity of the city, the tranquility of the outdoors, the wisdom of a good book. And, as a film buff, I more often than not catch films on the opening weekend, crowds notwithstanding.
What is your advice for your patients?
The doctor-patient relationship is an important one, so choose your doctor with your mind as well as your gut, and trust them. When I see my own doctors, I tell him/her, "You're the doctor, I'm the patient."
---