You are here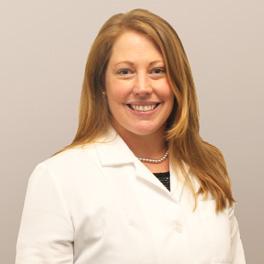 ---
General Info
Undergraduate: BS, Nursing, University of Maryland School of Nursing, Baltimore, MD
Graduate: DNP, Family Nurse Practitioner, University School of Maryland, School of Nursing, Baltimore, MD
Clinical Interests:
Health and wellness - including holistic, whole-person wellness
Year Joined: 2018
---
About Me
What made you want to become a health care provider or what is your earliest memory of wanting to be one?
I came to the nursing profession as a second career. I remember seeing an older couple in the doctor's office and the looked so vulnerable. I remember that I wanted to help them. I wanted to make sure that they understood everything that they were going to hear. I do not know how their story ended, but i looked into nursing school shortly after that.
What do you love most about your specialty? / Why did you choose your specialty?
I love the patients I get to see as a Family Nurse Practitioner - from kids to grandparents! I enjoy each person's story they have to tell along their continuum of life. I chose to become a Family Nurse Practitioner because I truly enjoy every stage of life and wanted to be able to see patients no matter what age.
How do you connect with your patients?
I come to each encounter with my patients with an open mind, I don't judge. I became a nurse and then a nurse practitioner because I want to help people in both illness and wellness. I work with my patients to determine their individual goals and work with them to help achieve those goals.
What are your interests outside of the office (hobbies, activities)?
My family is my biggest source of joy and are my biggest fans! On weekends we like to go hiking, kayaking, biking, golfing, and exploring the beautiful villages and country side of the Hudson Valley. We also have two very large, very drooly Newfoundland dogs, Otis and Periwinkle. They are our constant companions and source of laughter!
What is your advice for your patients?
If you have questions, ask. Communication is so important when it comes to your health. If you don't understand something or don't agree with something, ask, clarifty. There are no dumb questions!
---