You are here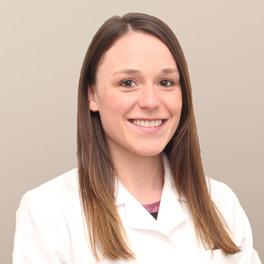 Colleen Moran ANP
Specialties: Geriatric Medicine
Board Certified: Adult-Gerontology Nurse Practitioner
Languages: English
---
General Info
Hospital Affiliations: Orange Regional Medical Center
Graduate: Master's of Science in Nursing, Summa Cum Laude Hunter College, New York, NY
Clinical Interests:
Long term care, primary care, adult-geriatrics
Year Joined: 2018
---
About Me
What made you want to become a health care provider or what is your earliest memory of wanting to be one?
My earliest memory of wanting to be a healthcare provider was pretending to be a veterinarian with my stuffed animals. My family quickly encouraged me to be a doctor so that I could take care of them when I was older. Once I started taking medical classes in high school I knew it was the right career choice for me.
What do you love most about your specialty? / Why did you choose your specialty?
I chose my specialty of long term care and geriatrics because I feel rewarded by developing relationships with my patients and being able to see the outcomes of my care. I feel strongly that helping older adults achieve healthy aging should be a priority because they add value to our communities through the lives they've lived, the stories they tell and the wisdom they share.
How do you connect with your patients?
For me, connecting with my patients begins with understanding who they are as people and learning about what adds value and meaning to their life. I love starting the connection by learning about their occupations, hobbies, and families. I believe that this is the first step in creating and understanding their healthcare goals.
What are your interests outside of the office (hobbies, activities)?
Outside of work I love running. I will be participating in my second marathon in New York City this year! I also love traveling, rock climbing, scuba diving, baking, being outdoors, and spending time with my new niece Evelyn!
What is your advice for your patients?
I like to encourage my patients to keep a positive attitude and find healthy ways to relax and enjoy life. I believe that without a positive mindset, medicine can only go so far. It's equally as important to keep your mind and your soul healthy too!
---