You are here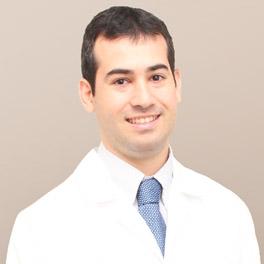 Overall Rating of Provider
---
General Info
Medical School/Degree: Doctor of Medicine - Technion Institute of Technology, Haifa, Israel
Hospital Affiliations: Good Samaritan Hospital Medical Center, Montefiore Nyack Hospital
Residency: Pediatrics - St. Joseph's Regional Medical Center, Paterson, NJ
Undergraduate: Bachelor of Science, Neurobiology & Physiology - University of Maryland, College Park, MD
Clinical Interests:
General Pediatrics
Year Joined: 2016
---
About Me
What made you want to become a health care provider or what is your earliest memory of wanting to be one?
I knew that I wanted to become a doctor while studying Neurobiology at the University of Maryland. Medicine allowed me to combine my love for the sciences with the personal interaction and rewarding nature of improving the health of others.
What do you love most about your specialty? / Why did you choose your specialty?
As a Pediatrician, I enjoy my role as an educator for both parents and their children, encouraging them to make healthy lifestyle decisions. I also look forward to watching children grow from neonates to adolescents, progressing through different stages of development, watching their personalities emerge and helping them face health challenges along the way.
How do you connect with your patients?
I try to relate to each child based on his/her age and points of interests. Establishing a trusting relationship with my patients whether an infant, child, or adolescent, is one of the most rewarding aspects of any visit.
What are your interests outside of the office (hobbies, activities)?
Spending time with my family, especially my three kids. I also enjoy cooking, tennis, and cycling.
What is your advice for your patients?
I try to convey the importance of daily exercise, health eating and lifestyle habits, and overall balance.
---