You are here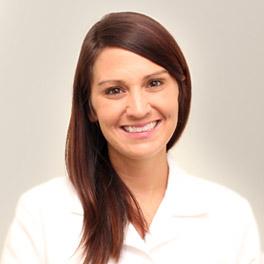 ---
General Info
Medical School/Degree: Doctor of Medicine - Albany Medical College, Albany, NY
Residency: Orthopaedic Surgery - St. Luke's University Health Network, Bethlehem, PA; Emergency Medicine - St. Luke's University Health Network, Bethlehem, PA
Internship: Orthopaedic Surgery, General Surgery - St. Luke's University Health Network, Bethlehem, PA
Fellowship: Hospice & Palliative Care - St. Luke's University Health Network, Bethlehem, PA
Undergraduate: Bachelor of Arts - State University of New York, College at Geneseo, Geneseo, NY
Clinical Interests:
Emergency Medicine, Urgent Care Medicine, Hospice and Palliative Care Medicine.
Year Joined: 2017
---
About Me
What made you want to become a health care provider or what is your earliest memory of wanting to be one?
I was raised by nurses, and knew from an early age that I wanted to work in the medical field. It was not until college, after working as an ER technician, that I decided to pursue medical school.
What do you love most about your specialty? / Why did you choose your specialty?
It is a very humbling and gratifying experience to work with patients at the end of their lives and through their severe illnesses. It is very rewarding to truly improve a patient's symptoms and quality of life and to take part in improving their (and their family's) end of life experience.
How do you connect with your patients?
By trying to identify with where a patient is coming from, and by always validating their symptoms/fears/thoughts/etc.
What are your interests outside of the office (hobbies, activities)?
I love spending time with my beautiful daughters and family. I love to run, do barre and yoga classes, travel, and try new foods.
What is your advice for your patients?
Try to become comfortable with the unknown. And, try your best to enjoy every day.
---