You are here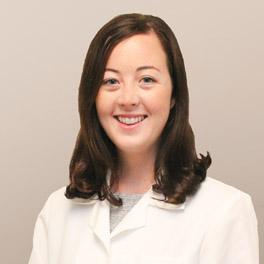 ---
General Info
Undergraduate: BS, Genetics, University College of Dublin, Dublin, Ireland
Graduate: MS, Genetic Counseling, Rutgers State University of New Jersey, Piscataway, NJ
Clinical Interests:
Prenatal diagnostic testing, first trimester screening, cell free DNA screening, expanded carrier screening, family history of genetic disease and psychosocial factors influencing prenatal screening/testing decisions
Year Joined: 2020
---
About Me
What made you want to become a health care provider or what is your earliest memory of wanting to be one?
I realized my passion for genetics when I was in middle school. I love being a genetic counselor because I can utilize my passion for genetics to counsel and help my patients.
What do you love most about your specialty? / Why did you choose your specialty?
I became a genetic counselor because I enjoy the combination of genetics, research, medicine, and counseling. I appreciate that everyone is impacted by their genetics in various ways, and can always benefit from genetic counseling.
How do you connect with your patients?
The role of genetic counseling is unique in that we have the opportunity to spend extended periods of time with other patients. During this time we review in-depth family histories, and explore patient feelings and concerns regarding genetic screening and testing, and answer patients questions.
What are your interests outside of the office (hobbies, activities)?
I enjoy visiting my family in Ireland and hiking with my dogs.
What is your advice for your patients?
Genetic information is often complex so I would encourage all of my patients to ask questions, and take the timme to process our discussion before making deciisons. Additionally, patients should keep their own values and goals in mind when making these decisions.
---