You are here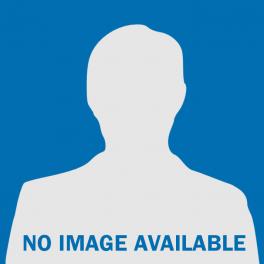 Evelyn Santiago FNP-BC - Coming Soon!
Specialties: Urgent Care
Board Certified: Family Nurse Practitioner
Languages: English, Spanish
---
General Info
Prior Experience: Adjunct Clinical Instructor, College of Mount Saint Vincent, Riverdale, NY; FNP - Orange Pediatric Care, New Windsor, NY; FNP - Cross Valley Health & Medicine, Newburgh, NY.
Undergraduate: B.S. Nursing - College of Mount Saint Vincent, Bronx, NY
Graduate: M.S. Nursing - College of Mount Saint Vincent, Bronx, NY
Clinical Interests:
Pediatrics, Women's Health, Wound Care, Family Health, Veteran's Health.
Year Joined: 2016
---
About Me
What made you want to become a health care provider or what is your earliest memory of wanting to be one?
I knew I wanted to enter the healthcare field since I was 12 years old. Growing up with my grandmother, who is blind, placed me at the forefront of her health care needs. By the time I was 14 years old, I was able to chance and manage a colostomy site, perform a sterile dressing change on a gangrenous wound, administer common medications, splint a fracture, and was familiar with medical terminologies like no other 14yo. From then on, I knew I wanted to help others heal.
What do you love most about your specialty? / Why did you choose your specialty?
What I love most about being a Family Nurse Practitioner is the broad scope of knowledge it offers me. I can see anyone from birth-death, making it nearly impossible to ever get bored with what I do.
How do you connect with your patients?
I connect with my patients by providing holistic, culturally competent care and not just focusing on the problem. Even if I only have 5 minutes, I like to make them feel like I just gave them all the time in the world, and I do this by giving them my undivided attention. I also always try to remember one thing about every patient (something that is of interest to them), so if I see them again, I can say something like, "Hi, so how did that interview go?"
What are your interests outside of the office (hobbies, activities)?
I am a person of faith and I am very much involved in our church's activities. I am the Superintendent of the Education Department there and as such, I coordinate all Biblical studies and classes. I am a Beachbody coach and I am very much into fitness/active lifestyle. I am a wife and a mother of two growing children and almost every activity outside of work revolves around them.
What is your advice for your patients?
Take care of you before you take care of anyone else, because without your health, you cannot take care of anything or anyone.
---