You are here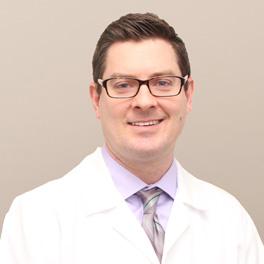 Gregory A. Polar DO
Specialties: Dermatology
Board Certified: Dermatology
Languages: English, Polish
---
General Info
Medical School/Degree: Lake Erie College of Osteopathic Medicine, Bradenton, FL
Prior Experience: Riverchase Dermatology and Cosmetic Surgery - Sarasota, FL
Residency: Pathology - Baystate Tufts Medical Center, Springfield, MA; Internal Medicine & Dermatology - Wellington Regional Medical Center, West Palm Beach, FL; Dermatology; University of North Texas Health Science Center, Houston, TX
Internship: Wellington Regional Medical Center, West Palm Beach, FL
Undergraduate: University of Virginia, Charlottesville, VA
Clinical Interests:
Skin Cancer, Pigmented Skin Lesions, Psoriasis, Dermatological Surgery and Skin Aging
Year Joined: 2018
---
About Me
What made you want to become a health care provider or what is your earliest memory of wanting to be one?
My earliest recollection of wanting to be a doctor was when my uncle suffered a stroke. The empathy and compassion his health care providers showed him left me with a positive impression. I wanted to become a doctor so that I could advocate for my patients, just as they did for my uncle.
What do you love most about your specialty? / Why did you choose your specialty?
I chose Dermatology because it combines diagnostic, surgical, and clinical medicine all in one specialty. It is challenging yet rewarding each and every day.
How do you connect with your patients?
I connect with my patients by treating them as if they were my own family.
What are your interests outside of the office (hobbies, activities)?
My interests outside of the office include traveling, cooking, cycling, and ice hockey.
What is your advice for your patients?
Daily use of a moisturizer and sunscreen is the most effective and easiest way to better skin.
---