You are here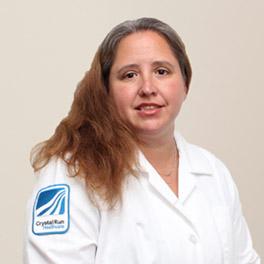 ---
General Info
Medical School/Degree: M.D. - Boston University School of Medicine, Boston, MA
Hospital Affiliations: Montefiore Nyack Hospital
Prior Experience: Pediatrician - Haverstraw Pediatrics, Haverstraw, NY
Residency: Pediatrics - North Shore Long Island Jewish Health System, New Hyde Park, NY
Undergraduate: B.S. Biology - University of Michigan, Ann Arbor, MI
Graduate: M.A. Medical Sciences - Boston University School of Medicine, Boston, MA
Clinical Interests:
General Pediatrics
Year Joined: 2016
---
About Me
What made you want to become a health care provider or what is your earliest memory of wanting to be one?
When I was 6 years old, I wanted to find a cure for my grandmother's cancer and save the world.
What do you love most about your specialty? / Why did you choose your specialty?
I love Pediatrics as I can watch the growth and development of kids and become a part of the family's care.
How do you connect with your patients?
Very well.
What are your interests outside of the office (hobbies, activities)?
Skiing, crafts, swimming, and vacationing.
What is your advice for your patients?
Enjoy life and stay active.
---