You are here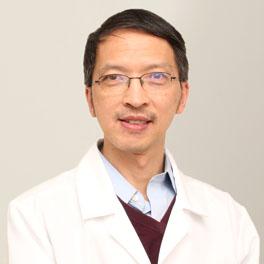 Hong Jiang MD, PhD
Specialties: Pathology
Board Certified: Anatomic/Clinical Pathology, Dermatopathology
Languages: English, Chinese
---
General Info
Medical School/Degree: MD - Xi'an Jiaotong University, P.R., China
Prior Experience: Dermatopathologist, Dianon Labcorp Company, Shelton, CT; Department of Dermatology, Saint Louis University, Saint Louis, MO
Residency: Pathology - University of Tennessee, Memphis, TN
Fellowship: Dermatopathology - University of Tennessee, Memphis, TN
Graduate: PhD - Rush Medical College, Chicago IL
Clinical Interests:
Dermatopathology and molecular pathology including pigmented lesions, lymphoma and soft tissue tumor.
Year Joined: 2016
---
About Me
What made you want to become a health care provider or what is your earliest memory of wanting to be one?
I admired the doctor when I was a child becasue I enjoy helping others, especially patients who need help most.
What do you love most about your specialty? / Why did you choose your specialty?
Pathology is the best combination of my research experience and my interest in clinical medicine. I chose pathology because pathology is still the gold standard of diagnosis in many cases, especially tumors in which the correct diagnosis often leads to best treatment and correct prognosis for the patient.
How do you connect with your patients?
As a dermatopathologist, I try to communicate with the dermatologist regularly so I can help clinicians make the best treatment decisions for patients.
What are your interests outside of the office (hobbies, activities)?
Sports (basketball and skiing), music and travel
What is your advice for your patients?
Take the best care of your body and live your life to the fullest.
---