You are here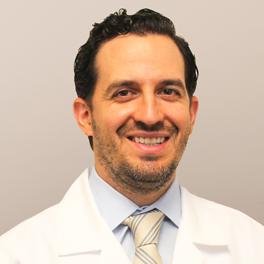 James G. Miceli MD, FACR
Specialties: Rheumatology
Board Certified: Rheumatology, Internal Medicine
Languages: English & Spanish
---
General Info
Medical School/Degree: MD, Albert Einstein College of Medicine, Bronx, NY
Hospital Affiliations: Montefiore St. Luke's Cornwall Hospital
Residency: Internal Medicine, Mount Sinai Beth Israel, New York, NY
Internship: Internal Medicine, Mount Sinai Beth Israel, New York, NY
Fellowship: Rheumatology, New York-Presbyterian/Columbia University Medical Center, New York, NY
Undergraduate: Bachelor of Science, Biological Sciences, Fordham University, Bronx, NY
Clinical Interests:
Systemic lupus erythematosus, vasculitis
Year Joined: 2021
---
About Me
What made you want to become a health care provider or what is your earliest memory of wanting to be one?
When I was 5 years old, I made several trips to the podiatrist for recurrent ingrown toenails. I was fascinated by the foot models in the office; the bones had intricate curves and grooves, allowing them to fit together just right. The doctor let me take one of them home, and for months the foot came with me everywhere I went: car rides, "show and tell," etc. There are 26 bones in the foot, and I memorized them all! And so began my path to becoming a doctor...
What do you love most about your specialty? / Why did you choose your specialty?
While rheumatologists do perform some procedures, it is primarily a cognitive specialty. I love taking the dozens of "pieces" a patient brings to my office (symptoms, exam findings, lab abnormalities), and then putting that puzzle together into a singular diagnosis. Also, we have excellent treatments! It is very rewarding to see the quality of most patients' lives improve on appropriate therapy.
How do you connect with your patients?
I treat patients respectfully and allow them to tell me their story. Because most rheumatic diseases are chronic, I am able to develop a long-term relationship with many of my patients. In between the medical issues, I love learning about my patients' personal lives: families, work, hobbies, vacations, etc.
What are your interests outside of the office (hobbies, activities)?
I enjoy spending time with my family, appreciating the outdoors, and rooting for the Mets.
What is your advice for your patients?
I encourage patients to learn more about their health, but please be discriminatory when reading information online. Reputable sources, such as the American College of Rheumatology and the Arthritis Foundation, have accurate information tailored for patients.
---