You are here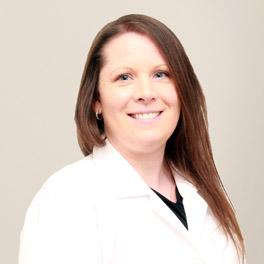 Jennifer Scheurer AGACNP-BC, CRNFA
Specialties: Breast Surgery, General Surgery
Board Certified: Adult Gerontology - Acute Care Nurse Practitioner
Languages: English
---
General Info
Hospital Affiliations: Garnet Health Medical Center (ORMC)
Prior Experience: RN, Operating Room - Orange Regional Medical Center
Undergraduate: New York University, New York, NY and University of Michigan, Ann Arbor, MI
Graduate: Vanderbilt University, Nashville, TN
Clinical Interests:
Breast and colon cancer, general surgery
Year Joined: 2015
---
About Me
What made you want to become a health care provider or what is your earliest memory of wanting to be one?
I remember being 5 years old and sitting in my mother's office, flipping through her nursing books. She had one that had a picture of a skeleton with overlays that would add layers - the vascular system, nervous system, muscles and skin, respectively. I was fascinated by it, by the human body, and all that it did. I always wanted to learn more, understand more. My passion has always been in healthcare. That book still sits on my bookshelf, now surrounded by my many clinical texts, as a reminder of what led me to become an NP.
What do you love most about your specialty? / Why did you choose your specialty?
As a Nurse Practitioner, I am in the unique position of combining both medical and nursing practice in the delivery of care to patients. As such, I feel I have a more holistic approach to patient care. With the addition of the RN First Assist component, not only am I able to care for patients pre- and post-operatively, but during surgery as well. I love surgery in that it's tangible. We can see and touch what's wrong, fix it immediately, and then support the body's restorative process.
How do you connect with your patients?
I connect with my patients through education. I truly believe that patients want to understand what is going on within their body. This knowledge allows them to be able to make informed decisions about their care. Surgery is scary. But a great deal of fear is due to the unknown. I hold their hand. I make them laugh. But most importantly, I let them know that I will be with them throughout the process.
What are your interests outside of the office (hobbies, activities)?
Reading, shopping, baking. I am a big college football fan and spend most fall Saturdays watching my Michigan Wolverines. My husband and I love to cook. We have 2 energetic children, Aislinn & Brady, and much of our time is centered around them.
What is your advice for your patients?
Ask questions!!!
---