You are here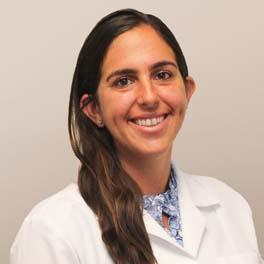 Jessica Harris MD
Specialties: Gastroenterology
Board Certified: Internal Medicine
Languages: English, Spanish, Mandarin
---
General Info
Medical School/Degree: MD, Icahn School of Medicine, Mount Sinai Medical Center, Manhattan, NY
Hospital Affiliations: Montefiore St. Luke's Cornwall Hospital, Garnet Health Medical Center
Residency: Internal Medicine, SUNY Stony Brook, Stony Brook, NY
Fellowship: Gastroenterology, Memorial Sloan Kettering Cancer Center, New York, NY
Graduate: Williams College, Williamstown, MA
Clinical Interests:
Gastroesophaegeal Reflux Disease, Peptic Ulcer Disease, Colon Cancer Prevention, Irritable Bowel Syndrome (IBS), Inflammatory Bowel Disease
Year Joined: 2021
---
About Me
What made you want to become a health care provider or what is your earliest memory of wanting to be one?
I have always wanted to become a doctor ever since I was a little girl and never truly considered any other profession. One of my earliest memories is choosing to dress up as a doctor for Halloween and the dream stuck ever since.
What do you love most about your specialty? / Why did you choose your specialty?
Gastroenterology is a very hands-on field and a lot of symptoms and pathology can be seen on endoscopy. As a gastroenterologist, you have both the opportunity to follow patients longitudinally for many years and the ability to treat someone's acute problem and see immediate results.
How do you connect with your patients?
I like to connect with my patients by finding common ground. I always emphasize that we are a team with the mutual interest of taking the best possible care of the patient.
What are your interests outside of the office (hobbies, activities)?
Jogging, biking, kayaking, learning foreign languages and traveling.
What is your advice for your patients?
You are your own best advocate. You know yourself and your symptoms best.
---