You are here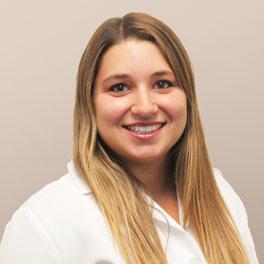 Jillian A. Sandler MBS, PA-C
Specialties: Urgent Care
Board Certified: Physician Assistant
Languages: English
---
General Info
Undergraduate: BS, Physiology and Neurobiology, Univeristy of Maryland, College Park, MD
Graduate: MS, Physician Assistant Studies, Marist College, Poughkeepsie, NY ;MBS, Rutgers University, Newark, NJ
Clinical Interests:
Emergency Medicine, Pediatrics
---
About Me
What made you want to become a health care provider or what is your earliest memory of wanting to be one?
For as long as I can remember, medicine has always been an interest of mine. Throughout my childhood, my parents would share stories on my time spent in the NICU after I was born. During high school I became an EMT and joined my local First Aid Squad. Then during college, I began shadowing different providers to help me determine what fit best for me.
What do you love most about your specialty? / Why did you choose your specialty?
I love the diversity and element of surprise in urgent care. We see a wide range of patients every day from different age ranges to different medical complaints.
How do you connect with your patients?
I believe the best way to connect with your patients is to truly listen to what they are telling you and be able to effectively communicate back with them.
What are your interests outside of the office (hobbies, activities)?
I enjoy exercising, cooking/baking, playing with my furbaby, and spending time with friends and family.
What is your advice for your patients?
My biggest advice to give to my patients would be to take control of their health. It is important to exercise and eat healthy, but also to establish primary care and stay on top of preventative health measures.
---