You are here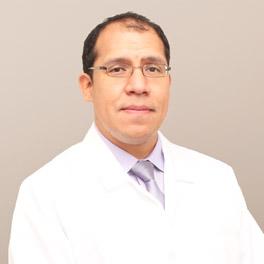 Jose Churrango MD
Specialties: Gastroenterology
Board Certified: Internal Medicine, Gastroenterology
Languages: English, Spanish
---
General Info
Medical School/Degree: M.D. - University of Medicine & Dentistry of New Jersey, New Jersey Medical School, Newark, NJ
Hospital Affiliations: Montefiore St. Luke's Cornwall, Garnet Health Medical Center (ORMC), St. Anthony's Community Hospital
Residency: Internal Medicine - University of Medicine & Dentistry of New Jersey, New Jersey Medical School, Newark, NJ
Internship: Internal Medicine - University of Medicine & Dentistry of New Jersey, New Jersey Medical School, Newark, NJ
Fellowship: Gastroenterology - Rutgers New Jersey Medical School, Newark NJ
Undergraduate: B.A. Biology - Cornell University, Ithaca, NY
Graduate: Columbia University, New York, NY
Clinical Interests:
Peptic Ulcer Disease, GERD, Dyspepsia, Colon Cancer Screening, Inflammatory Bowel Disease.
Year Joined: 2016
---
About Me
What made you want to become a health care provider or what is your earliest memory of wanting to be one?
During high school, I attended a summer program sponsored through a medical school in New Jersey, which focused on exposing students to medicine. This experience incited my interest in pursuing a career in the health profession. At 14 years old, I had the opportunity to see hospitalized patients, witnessed surgical procedures and I even attended a gross anatomy course where I performed dissections on a human cadaver. I remember that what attracted me to medicine was the idea of meeting people from different backgrounds, having the privilege of caring for them and merging science with compassion to heal illness.
What do you love most about your specialty? / Why did you choose your specialty?
I chose Gastroenterology because of my interest in trying to understand how the digestive system interacts with the environment and how this may result in pathology. The GI tract is one of the very few organs that has direct contact with the outside world. It is just remarkable to think that this system is in charge of our nutrition and of protecting us from pathogens while co-existing with thousands of different species of bacteria needed for our well-being.
How do you connect with your patients?
The way I connect with patients is by finding something in common that we both enjoy, either what they thought about last night's game or asking about their favorite shows on the food network/HGTV. I also do not shy away from talking about politics.
What are your interests outside of the office (hobbies, activities)?
Spending time with my family and catching up on world events.
What is your advice for your patients?
Take care of your body.
---