You are here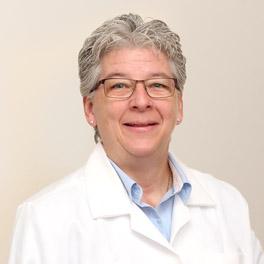 Julie K. Starner RN, MS, FNP
Specialties: Urgent Care
Board Certified: Family Nurse Practitioner
Languages: English
Overall Rating of Provider
---
General Info
Prior Experience: Bethel Medical Family Practice
Undergraduate: BSN - SUNY New Paltz, New Paltz, NY
Graduate: MSN, FNP - SUNY Binghamton, Binghamton, NY
Clinical Interests:
Internal Medicine and Family Practice
Year Joined: 2016
---
About Me
What made you want to become a health care provider or what is your earliest memory of wanting to be one?
I wanted to be a nurse since I was very young. Following in my Aunt Susan and friend's footsteps that were nurses. Being a Nurse Practitioner became a later in life dream for me to be able to help patients and their families more and promote their health.
What do you love most about your specialty? / Why did you choose your specialty?
I love caring for people, helping guide people, educating people about their health and wellness. I also love being there for patients and their families when they need you.
How do you connect with your patients?
First and most important, in connecting with my patients is to "listen to them"; to pay attention to their concerns and provide any and all help possible for them in dealing wiht their current health conditions.
What are your interests outside of the office (hobbies, activities)?
Kayaking, Gardening, Camping and Fishing. Being with my family above all is most important.
What is your advice for your patients?
Try to live a healthy life, east a well balanced/clean diet, exercise daily, drink lots of water and sleep well.
---