You are here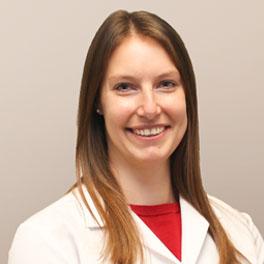 Julie M. McPhillips PA-C
Specialties: Urgent Care
Board Certified: Physician Assistant
Languages: English
---
General Info
Undergraduate: BS, Binghamton University, Binghamton, NY
Graduate: MS, Physician Assistant Studies, Marist College, Poughkeepsie, NY
Clinical Interests:
Urgent care, Emergency medicine
Year Joined: 2020
---
About Me
What made you want to become a health care provider or what is your earliest memory of wanting to be one?
Before becoming a PA, I working in the environmental industry where my job didn't allow me much interaction with people, I needed more, so I decided to join my local ambulance corps. While volunteering as an EMT, I realized I was enjoying my volunteer work more than my paid position and it was at that moment that I realized I was meant to be in the medical field. That led me to a job as an ER tech which confirmed my love of emergency medicine and started me on the path to becoming a PA.
What do you love most about your specialty? / Why did you choose your specialty?
I have enjoyed emergency medicine since I started out as an EMT. I love knowing that no one day of work will be the same as another. Working in urgent care provides me the opportunity to help people in difficult situations. Being able to connect with someone you likely never met before, to help them feel better and more at ease, is a very gratifying experience.
How do you connect with your patients?
I believe the best way to connect is by truly listening to their concerns. I try to place myself in my patients' shoes so I can better understand their needs.
What are your interests outside of the office (hobbies, activities)?
I love to be outdoors! I enjoy hiking, mountain biking, canoeing, skiing/snowboarding, and lots of other activities. I also love spending time with my family and my rescue dog, Journey.
What is your advice for your patients?
Despite the fact that I normally see a patient when there is something wrong, I always try to encourage preventative medicine. We all know we should be trying our best to make healthy choices, but life sometimes gets in the way. Try to make one positive choice and build from there.
---