You are here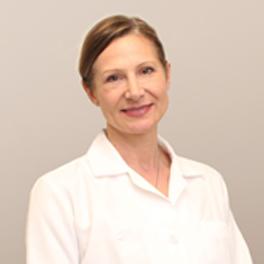 Kara D. Hommerding PA-C
Specialties: Dermatology
Board Certified: Physician Assistant
Languages: English
---
General Info
Undergraduate: BS, Biology - Univerisity of Massachusetts, Amherst, MA
Graduate: MS, Physician Assistant Studies - University of Texas Medical Branch, Galveston, TX
Clinical Interests:
Eczema, acne, skin cancer, and uncommon diagnoses.
Year Joined: 2019
---
About Me
What made you want to become a health care provider or what is your earliest memory of wanting to be one?
Ever since I was a child, I seemed to have something going on with my health. I was always very curious and wanted to know why we have pain and illness, and what helps us get well.
What do you love most about your specialty? / Why did you choose your specialty?
The skin is the largest organ in the body and plays a major role in our protection. It is the most visible organ we have and comes in a variety of wonderful colors. Problems of the skin affect us all physically and psychologically at times. I have been fascinated with the skin since I scrapped my knees as a child and watched how they healed. Later I became a teen dealing with acne. I just love the skin and want to help people's skin so that they can become comfortable with themselves and identify dangerous conditions early to help people be safer.
How do you connect with your patients?
Being myself, listening to patients carefully, and working with the patient's to move forward with a care play they feel comfortable with.
What are your interests outside of the office (hobbies, activities)?
Home projects/renovation, gardening, cooking, exercising, sering, and family time.
What is your advice for your patients?
I am happy to help you, I can advise you, but at the end of the day what you do good for yourself does the most. So take good care of yourself
---