You are here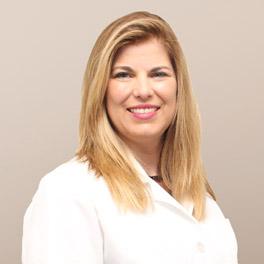 Karen M. Kaytes PA-C
Specialties: Urgent Care
Board Certified: Physician Assistant
Languages: English
Overall Rating of Provider
---
General Info
Undergraduate: BA, Chemistry, Colgate University, Hamilton, NY
Graduate: MS, Physician Assistant Studies, Marist College, Poughkeepsie, NY; MS, Chemisrty, Emory University, Atlanta, GA
Year Joined: 2018
---
About Me
What made you want to become a health care provider or what is your earliest memory of wanting to be one?
My earliest memory of wanting to work in healthcare was as a small child. I had a toy medical kit and I would make "appointments" with my family members for "checkups".
What do you love most about your specialty? / Why did you choose your specialty?
The diversity; I like seeing people with a wide variety of needs, with different measures needed to rectify their problems.
How do you connect with your patients?
We all have things in common with each other and things that make us unique. Both of the facets of our personalities open the door to conversation, which leads to connections.
What are your interests outside of the office (hobbies, activities)?
I love to travel and go to concerts with my family; I am a martial artist (karate); I also love puzzles, especially crossword, Sudoku, and kenken.
What is your advice for your patients?
Preventative care is of the utmost importance-healthy diet, exercise, handwashing, protective gear in sports, etc.
---