You are here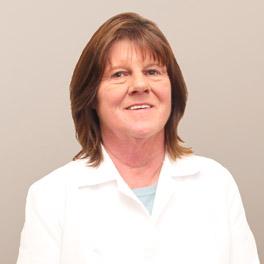 Kathleen King MSN, FNP
Specialties: Urgent Care
Board Certified: Family Nurse Practitioner
Languages: English
---
General Info
Prior Experience: Westchester Medical Center - Valhalla, NY
Undergraduate: Bachelor of Science in Nursing, Mount Saint Mary College, Newburgh, NY
Graduate: Master of Science in Nursing - Family Nurse Practitioner Program - Mount Saint Mary College, Newburgh, NY
Clinical Interests:
Urgent Care
Year Joined: 2017
---
About Me
What made you want to become a health care provider or what is your earliest memory of wanting to be one?
I have been a nurse for a very long time and I love taking care of patients. I became a Family Nurse Practitioner to further my love for healthcare and to take care of patients on a different level.
What do you love most about your specialty? / Why did you choose your specialty?
I love taking care of both adults and pediatrics. I chose Urgent Care because I like the variety and challenge of never knowing what will come through the door.
How do you connect with your patients?
I listen very intently to what my patients have to say to make sure I have a complete understanding of their situation.
What are your interests outside of the office (hobbies, activities)?
Enjoying my children and grandchildren - gardening, hiking, and taking care of my dogs.
What is your advice for your patients?
Listen to what your body is telling you!
---