You are here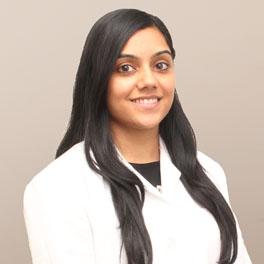 ---
General Info
Medical School/Degree: Doctor of Medicine - St. George's University, Grenada, West Indies
Residency: Internal Medicine - Overlook Medical Center, Summit, NJ
Undergraduate: Bachelor of Arts, Genetics - Rutgers University, New Brunswick, NJ
Year Joined: 2016
---
About Me
What made you want to become a health care provider or what is your earliest memory of wanting to be one?
Growing up, I knew I wanted to live a life of service to others. Becoming a doctor was a way to accomplish that goal.
What do you love most about your specialty? / Why did you choose your specialty?
I love the fact that I get to build long-lasting relationships with my patients. This specialty provides me with the opportunity to treat the patient as a whole with a common goal to improve health.
How do you connect with your patients?
I connect with my patients by listening to them and trying to get to know them on a personal level.
What are your interests outside of the office (hobbies, activities)?
Traveling, spending time with family.
What is your advice for your patients?
Take an active role in caring for your health. Prevention is key to a healthy, long life.
---