You are here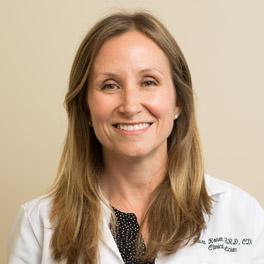 ---
General Info
Prior Experience: Diabetes Educator/Director, Diabetes Center - Middletown, NY; Diabetes Educator/Dietician - Endocrine Associates, Pomona, NY
Undergraduate: Bachelor of Science - Florida International University, Miami, FL
Graduate: Master of Science, Nutrition and Food Studies - New York University, New York, NY
Year Joined: 2017
---
About Me
What made you want to become a health care provider or what is your earliest memory of wanting to be one?
I became interested in health and fitness as a teenager. Discovering that I could combine these interests with my passion for cooking helped steer my career towards nutrition.
What do you love most about your specialty? / Why did you choose your specialty?
I love talking to patients about what they eat. It's always an interesting conversation. Culture, lifestyle, time constraints, money - all of these factors influence what we choose to put on the table. Empowering patients with the knowledge and skills to overcome barriers that help them achieve better health is very satisfying for me.
How do you connect with your patients?
I connect with my patients by being accepting of who they are.
What are your interests outside of the office (hobbies, activities)?
I love yoga, hiking, cooking, and reading.
What is your advice for your patients?
Find an exercise you enjoy. Small changes can yield big results. Eat less sugar.
---