You are here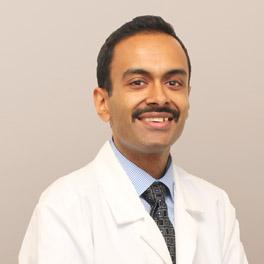 Overall Rating of Provider
---
General Info
Medical School/Degree: MD, Yale University School of Medicine, New Haven. CT
Hospital Affiliations: Garnet Health Medical Center (ORMC), St. Anthony Community Hospital
Residency: Orthopaedic Surgery, NY Presbyterian Hospital, Columbia University, New York, NY
Internship: Orthopaedic Surgery, NY Presbyterian Hospital, Columbia University, New York, NY
Fellowship: Orthopaedic Sports Medicine, Barnes Jewish Hospital, Washington University St. Louis School of Medicine, St. Louis, MO
Undergraduate: BA, Biology, New York Univeristy, New York, NY
Clinical Interests:
Knee arthroscopy, Meniscus Surgery, ACL Reconstruction, PCL Reconstruction, Multi-ligamentous Knee Reconstruction, Meniscus Transplantation, Cartilage Transplantation, Hip Arthroscopy, Hip Impingement, Hip Labral Repair, Shoulder Arthroscopy, Rotator Cuff Repair, Shoulder Instability/Labral Repair, Shoulder Instability with Glenoid Reconstruction, Shoulder Arthroplasty, Elbow Arthroscopy, Ulnar Collateral Ligament Reconstruction (Tommy John Surgery), Distal Biceps Repair, Fractures
Year Joined: 2018
---
About Me
What made you want to become a health care provider or what is your earliest memory of wanting to be one?
Dating back to my childhood, I have always maintained an admiration for the services that physicians provide. As a child, I recall visiting my pediatrician's office on many occasions and witnessing the grace with which she navigated through an office full of distressed parents and ill children. Her equanimity under such circumstances on a daily basis while also providing reassurance to her distressed clients were traits I sought to cultivate during my medical training (and continue to cultivate in all aspects of my life).
What do you love most about your specialty? / Why did you choose your specialty?
As an orthopedic surgeon, I am most proud of having a skill set that helps patients return to the activities that they most enjoy. More specifically, as a sports medicine specialist, I welcome the challenge of helping patients return to peak personal performance. As such, my specialty allows me to treat a diverse set of patients ranging from the adolescent soccer player with an ACL tear competing for a college scholarship to the recreational athlete battling early arthritis while trying to live a healthy lifestyle to the manual laborer with a rotator cuff tear who is unable to return to work.
How do you connect with your patients?
I connect with my patients simply by listening. As an orthopedic provider, my goal is to help patients achieve the degree of activity that they desire without experiencing pain or dysfunction. By listening to patients describe their symptoms, physical limitations, and ultimate life goals, we are able to then work together towards a treatment plan. The treatment plan at times may include surgery, but far more often, consists of initial non-surgical management. The treatment plan is strictly individualized to each patient and his/her life ambitions. As such, the same injury may be treated differently among different patient's, depending on each patient's activity goals.
What are your interests outside of the office (hobbies, activities)?
I enjoy cooking on almost a daily basis. Since moving to the Hudson Valley region, I have been making weekly visits to many of the local farmers' markets to take advantage of the rich local produce.
Being an orthopedic surgeon, I implore my patients, family, and friends to maintain an active lifestyle and I hold myself to similar accountability. As such, I love hiking and jogging along many of the picturesque trails throughout Orange County such as the Wallkill Valley Loop, Schunnemunk Mountain, and Highlands Trail. Some of these trails also accommodate another interest of mine – mountain biking, such as in Stewart State Forest.
What is your advice for your patients?
I explain to my patients that choosing a physician in today's age can be extremely challenging. Although there is more information than ever available at patients' fingertips, the quantity and quality of that information can actually be an impediment when attempting to select a physician. For that reason, I always recommend that patients seek multiple consultations prior to committing their care to a certain physician. During this in-person consultation, the patient should assess how knowledgeable, accessible, responsive, and genuinely honest the physician is. Ultimately, the patient must determine whether that particular physician will put the patient's well-being above all else.
---