You are here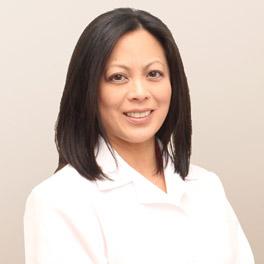 ---
General Info
Medical School/Degree: Doctor of Psychology - Clinical Psychology, California School of Professional Psychology, Los Angeles, CA
Prior Experience: Founding Psychologist, EastWest Psychology, PLLC, New York, NY; EAP Counselor, Nyack Hospital, Nyack, NY; School-Based Health Psychologist, New York-Presbyterian Hospital, New York, NY
Internship: Bellevue Hospital Center, NYU Medical Center, New York, NY; Children's Program at Glendale Family Service, Verdugo Mental Health Center, Glendale, CA; Family Practice Residency Program - Glendale Adventist Hospital, Glendale, CA
Fellowship: University of Chicago affiliated Chicago Center for Family Health and Family Practice Center at MacNeal Hospital, Chicago and Berwyn, IL
Undergraduate: B.S. Rehabilitation Service - School of Education, New York University, New York, NY
Graduate: Master of Arts - Psychological Counseling, Master of Education - Psychological Counseling - Teachers College, Columbia University, New York, NY; Master of Arts , Clinical Psychology - California School of Professional Psychology, Los Angeles, CA
Clinical Interests:
Youth (difficulties with children, adolescents, and young adults); primary to complex medical problems; work-life balance; loss/grief; sadness/depression and mood disorders; anxiety and stress; relationship/family conflicts; blending of cultures (such as mixed marriages, adoption, etc.); Life-Stage Transitions.
Year Joined: 2017
---
About Me
What made you want to become a health care provider or what is your earliest memory of wanting to be one?
I grew up in a family of doctors. I have countless memories of spending my school vacations or sick days at my parent's office or rounding at the hospital. I had a curiosity and developing desire in the field. Through my volunteer experience and, particularly my college internships, I learned I was an active listener and natural helper. Aside from my parent's (obvious role models), I felt well-liked and encouraged by my other mentors in the medical and health fields.
What do you love most about your specialty? / Why did you choose your specialty?
In my youth and throughout college I was a jazz and modern dancer. I tried to merge this passion into a future as a Physical Therapist or Physiatrist. It seemed to be the perfect mind-body connection that I was looking for in the health field. Interestingly, my interactions with patients as a pre-physical therapy volunteer influenced me. They shared incredible stories about their illness or injury as well as their fears and hopes during their rehabilitation. Psychology and mindfulness became my focus and the rest is history.
How do you connect with your patients?
I tend to relate to a person that I am helping within a collective frame. I inquire about and work within the many worlds that one exists and navigates (relationships, family, school, work, community, faith, culture, etc.)
What are your interests outside of the office (hobbies, activities)?
My love for dance has now transformed into several years of Pilates and Gyrotonics exercise. I enjoy good meals, outings, and laughs with my family and close friends. Most importantly, I spend quality time with my husband (also a physician at Crystal Run Healthcare) and our son.
What is your advice for your patients?
Life is a journey. Consider yourself on a long train ride with different stops or, even transfers, to a planned or unexpected destination. Be open to learning and patient with your truth. Have courage.
---