You are here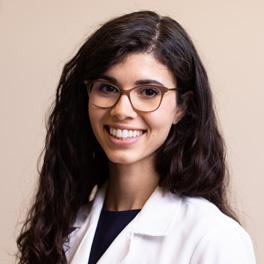 Marissa C. Theofanides MD
Specialties: Urology
Board Certified: Urology
Languages: English, Spanish
---
General Info
Medical School/Degree: MD - Weill Cornell Medical College, New York, NY
Hospital Affiliations: Good Samaritan Hospital Medical Center, Montefiore Nyack Hospital
Residency: Urology, Columbia University, New York, NY
Internship: Columbia University Department of General Surgery, New York, NY
Undergraduate: Psychology & Pre-Medicine - New York University
Graduate: Columbia University Department of Urology, New York, NY
Clinical Interests:
General Urology, Kidney Stones, Male and Female Sexual Dysfunction, Male and Female Voiding Dysfunction, Minimally Invasive Management of Benign Prostatic Hyperplasia (BPH), Penile Implantation Surgery, Artificial Urinary Sphincter Surgery, No Scalpel Vasectomy, Prostate Cancer
---
About Me
What made you want to become a health care provider or what is your earliest memory of wanting to be one?
I've always been fascinated by medicine, I used to love visiting my pediatrician as a child and learning about the purpose of every test and treatment. He would even joke to my parents about how I would drive him nuts with all my questions! Mostly, it's a real privilege to have a person's trust and help them feel better and that is something that has always been a huge draw for me.
What do you love most about your specialty? / Why did you choose your specialty?
I love being able to help people with their quality of life. Urology allows me to connect with people and help them through some of their most sensitive issues. Helping someone feel more like themselves again is very gratifying.
How do you connect with your patients?
I encourage people to ask questions and play an active role in their care. Often, medicine can be overwhelming so I always make a point to check in frequently. Most importantly, I do my best to help people feel comfortable.
What are your interests outside of the office (hobbies, activities)?
Anything outdoors, but mainly having fun with my kids.
What is your advice for your patients?
Be your own best advocate. Ask questions and speak your mind. No question is ever too silly or embarrassing.
---