You are here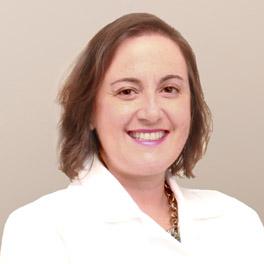 ---
General Info
Medical School/Degree: Nova Southeastern College of Osteopathic Medicine, Fort Lauderdale, FL
Hospital Affiliations: Orange Regional Medical Center
Residency: Internal Medicine, Winthrop University Hospital, Mineola, NY
Fellowship: Geriatrics, Winthrop University Hospital, Mineola, NY
Undergraduate: Cornell University, Ithaca, NY
Clinical Interests:
Geriatrics, palliative care/hospice, minimizing hospitalizations, and keeping patients functionally active.
Year Joined: 2015
---
About Me
What made you want to become a health care provider or what is your earliest memory of wanting to be one?
I was always very good at school, and my family thought I would be very good at it. I found science very interesting and wanted to help people.
What do you love most about your specialty? / Why did you choose your specialty?
I grew up in my grandparent's house, so I connected with elders easily. I saw them during periods of good health and also during severe debilitating illnesses, and how they and the family adapted.
How do you connect with your patients?
I usually use humor if I can tell the patient will respond appropriately. Asking about their family works well too.
What are your interests outside of the office (hobbies, activities)?
School PTA, skiing, cross fit, reading, family time, my kids' sports and activities schedule (girl scouts, soccer, lacrosse, TKD), professional soccer, college football, going to the beach in the summer, and history.
What is your advice for your patients?
Keep moving, eat whole foods.
---