You are here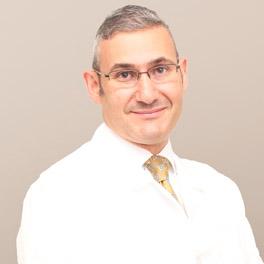 Overall Rating of Provider
---
General Info
Medical School/Degree: M.D. - SUNY Upstate Medical University, Syracuse, NY
Hospital Affiliations: Montefiore St. Luke's Cornwall
Prior Experience: OrthoCare Specialists, Bridgeport, CT
Residency: Orthopedic Surgery - SUNY Downstate, Brooklyn, NY
Fellowship: Sports Medicine - Cincinnati Sports Medicine and Orthopaedics Center, Cincinnati, OH
Undergraduate: B.S. Biology - SUNY College at Geneseo, Geneseo, NY
Graduate: M.S. Marine Biology - University of Maine, Orono, ME
Clinical Interests:
Sports Medicine, Minimally Invasive Surgery of the Hip, Knee, Shoulder, and Elbow.
Year Joined: 2016
---
About Me
What do you love most about your specialty? / Why did you choose your specialty?
I love the ability to make an immediate impact to get people back to their desired level of function. I chose the specialty because I have a mechanically oriented mind.
How do you connect with your patients?
I try to spend a little time at each visit getting to know something about the person, unrelated to why they came in for the visit.
What are your interests outside of the office (hobbies, activities)?
Woodworking, camping, spending time with my wife and children.
What is your advice for your patients?
Keep going!
---