You are here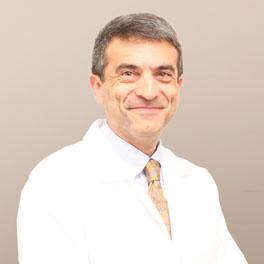 Matthew Leone MD
Specialties: Endocrinology
Board Certified: Endocrinology, Diabetes and Metabolism
Languages: English
Overall Rating of Provider
---
General Info
Medical School/Degree: M.D. - Downstate - SUNY Health Science Center at Brooklyn, Brooklyn, NY
Hospital Affiliations: Montefiore St. Luke's Cornwall Hospital
Prior Experience: Montefiore Medical Center, Washington Heights, New York
Residency: Internal Medicine - Montefiore Medical Center, Bronx, NY
Internship: Internal Medicine - Montefiore Medical Center, Bronx, NY
Fellowship: Endocrinology - New York University Medical Center, New York, NY
Undergraduate: B.S. in Chemistry and Philosophy - Le Moyne College, Syracuse, NY
Graduate: Philosophy - Fordham University, Bronx, NY; Chemistry - SUNY Stony Brook, Stony Brook, NY
Clinical Interests:
Diabetes, Thyroid Disease, Osteoporosis, General Endocrinology
Year Joined: 2017
---
About Me
What made you want to become a health care provider or what is your earliest memory of wanting to be one?
Like most kids, I thought doctors were scary and mysterious. I had nice doctors as a kid so I got over the scary part and then I wanted to understand it.
What do you love most about your specialty? / Why did you choose your specialty?
I really enjoy helping my patients learn how to manage their conditions so they can be healthier and enjoy doing the things they love. In my family there is diabetes and thyroid disease. So naturally, I paid extra attention. The extra attention never stopped.
How do you connect with your patients?
I try hard to use everyday words and clear explanations. I try to learn about patients so we can work together in creating a treatment plan they can stick with.
What are your interests outside of the office (hobbies, activities)?
My family, running, movies, and getting outdoors.
What is your advice for your patients?
Don't get upset about imperfection. Just keep trying and keep your sense of humor.
---